Enjoy a special student promo with RM10 off from your Hotlink Postpaid bill every month (up to 12 months in total).
Choose from these available postpaid plans:
Apply for the student promo in 3 simple steps

Step 1:
Prepare your Malaysian IC / Passport and your official student ID issued by your university in Malaysia. Only students between the age of 18-25 years old are eligible for this promo.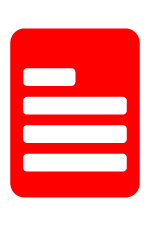 Step 2:
Tap on the link below to send us a WhatsApp message, or scan the QR code to register your interest. We will contact you within 2 working days to verify your registration.
*Note : This student offer is only available for Hotlink Postpaid 40, Hotlink Postpaid 40 + Unlimited Social and Hotlink Postpaid 60 plans.
Interested to sign up for this exclusive student offer?
Just send us a WhatsApp message or visit any Hotlink or Maxis store near you.
Check our FAQ's
Get your questions answered.
Read more
T&C's
Read the full terms & conditions here.
Find out more