More internet and more rewards for Mobile Legends Bang Bang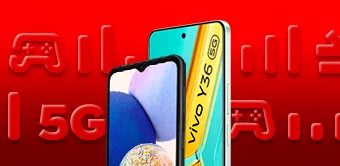 All-New Hotlink Postpaid 5G
Now with 105GB of 5G internet and free 5G smartphones for only RM60 per month. Enjoy free new smartphones on our optimised network for Mobile Legends Bang Bang!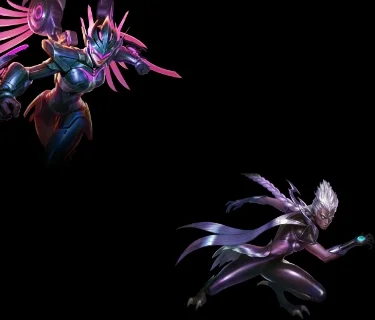 #BikinSampaiJadi Legendary with Hotlink today!
Misi Kebangsaan M4 | Official Documentary
One vision. One mission. One goal to bring home the championship!
Tune in to this special documentary featuring the Malaysia's top MLBB e-sports athletes as they journey towards victory.
As the Malaysian team take their place at MSC, what can we do to cheer them on? Watch the documentary to find out.
Misi Kebangsaan #BikinSampaJadi M4 | Official Trailer
While Team Haq and Team Todak are competing for the M-series championship, other nations are equally rising to the challenge.
Watch a special documentary of Malaysia's MLBB E-sports athletes through an exclusive interview that will soon be publicly screened soon for the first time!
Team Malaysia Menuju Medan Bakti | Teaser #3 Misi Kebangsaan M4
The pressure is on! Let's cheer for Team Malaysia in bringing the Misi Kebangsaan #BikinSampaiJadi to M4!
Todak's 4th Mission | Teaser #2 Misi Kebangsaan M4
Todak will stay focused to #BikinSampaiJadi and advancing Misi Kebangsaan Team Malaysia to M4!
Kebangkitan Team HAQ | Teaser #1 Misi Kebangsaan M4
Support Team Haq #BikinSampaiJadi and sucessfully bring Misi Kebangsaan Team Malaysia to M4!
#BikinSampaiJadi with Team Secret and Team SMG
Learn from the pros to #BikinSampaiJadi with an unmatched gaming experience
#BikinSampaiJadi Caraku, Caramu | iShotz Dreams of Becoming the World Champion
Maximise your skills and talents to make your dreams a reality. This is iShotz mission to #BikinSampaiJadi the world champion with @teamsecret
#BikinSampaiJadi Caraku, Caramu | ZaimSempoi's M-Series Aspiration
There is no quitting in ZaimSempoi's battle to #BikinSampaiJadi in securing the MLBB M-Series Championship and continuing to make his family proud.
#BikinSampaiJadi Caraku, Caramu | Kid's Road to PMGC
Embrace true success to make your dreams a reality! Kid #BikinSampaiJadi and wins PUBGM's top Fragger.
#BikinSampaiJadi Caraku, Caramu | Smooth's Climb to Success
Sweet wins and bitter losses, that's the essence of all battles. No matter the outcome, keep fighting and learning from mistakes to #BikinSampaiJadi like Smooth.
Check out these exciting gaming services and purchase game credits conveniently with your Hotlink credit!


Frequently Asked Questions and Terms & Conditions
You may create a new Geng Gamer account with Maxis ID using either your Maxis mobile number or e-mail address (for non-Maxis subscriber)

The Geng Gamer Shop offers a wide range of game direct top-ups and vouchers. From time to time, the Shop offers time critical special promotions and deals. Be sure to visit the Geng Gamer website to seize the special offers.

You are required to enter your game ID at the point of purchase for the credits to processed directly to your game account. Each game has its different format. Be sure to read the instruction on how to key the game specific ID.

Check your FAQs
Get your questions answered.
Read more

T&Cs
Read the full terms and conditions.
Find Out More