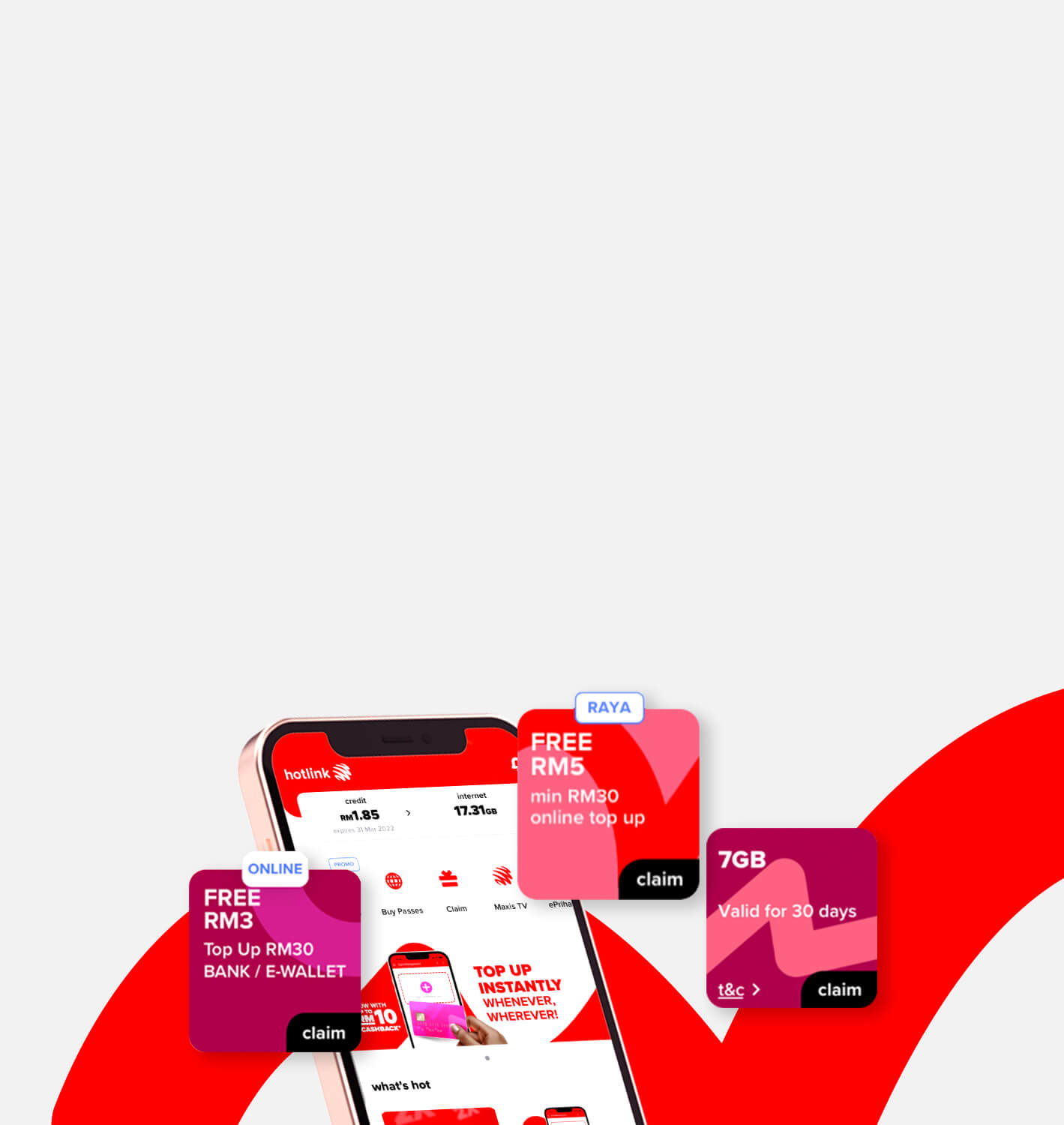 HotlinkMU.
Deals made just for you.
Who can get HotlinkMU deals?
Available for all Hotlink users except Hotlink Tourist SIM and Hotlink Postpaid.
Enjoy special deals with HotlinkMU
Merdeka Offer: FREE 65GB
Experience the freedom this Merdeka with FREE 65GB when you purchase the HotlinkMU 'Merdeka' pass.
Get your HotlinkMU deals in a matter of seconds!